TAMAR BADANI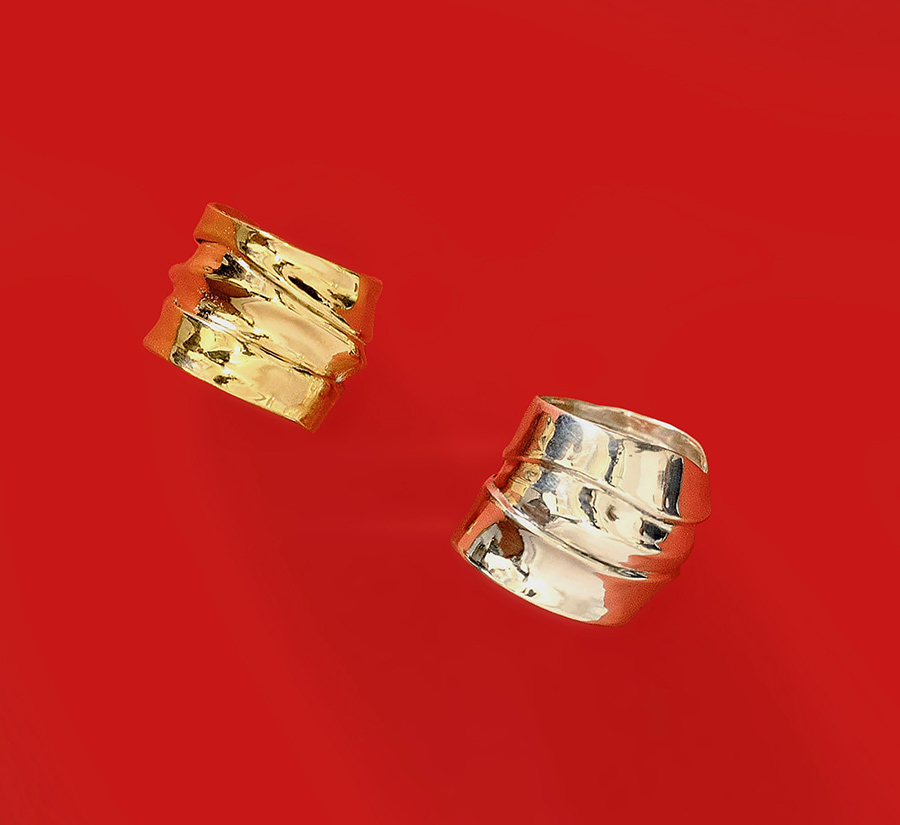 "Static Movement", rings. Photo: Achikam Ben Yosef.
Chess Dance
I created a space where my chess soldiers are dancers who communicate with each other as they get closer to each other.

My understanding of the jewelry process is to use material to create objects expressing a particular idea; this thought led me to focus on how we move in everyday life. Our body is a tool for creating countless compositions and shapes in tridimensional space.
The video starts at the entrance to my head and ends at its exit, thus reflecting the process of my thoughts.