Eszter Zámori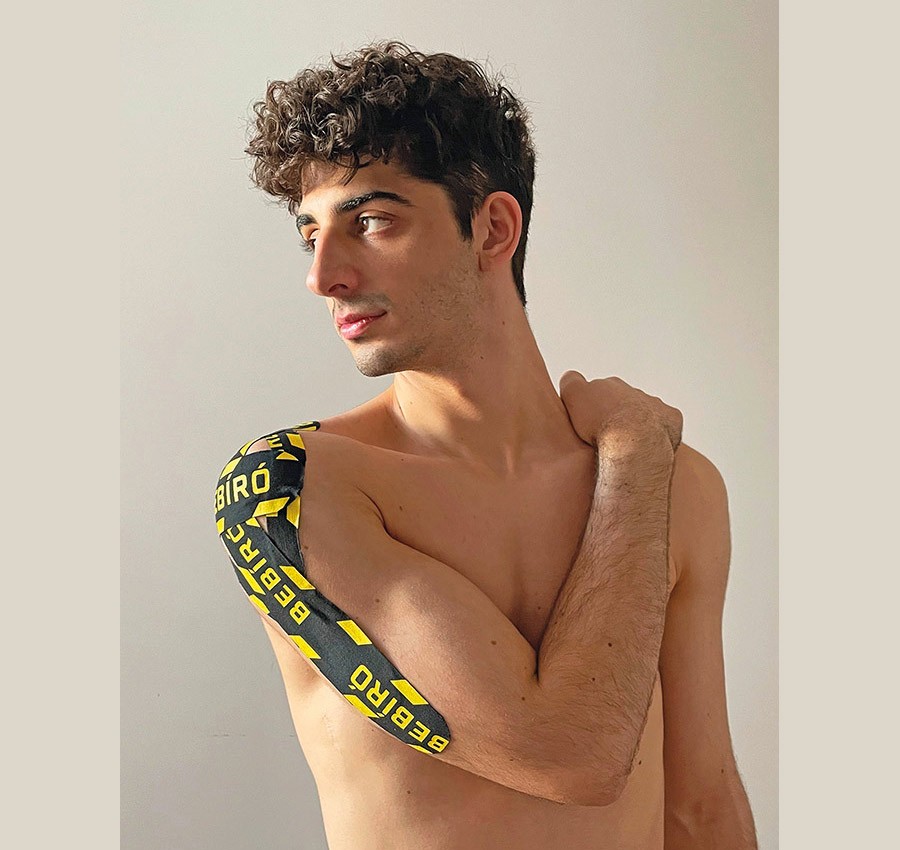 "BEBIRO II", 2022. bodypaint, kintape, silkscreened. Photo: Eszter Zámori.
Tape Tattoo
Gentrification was first observed in London in the 1960s. Today migration to the countryside – ruralization – is becoming increasingly popular.
Gentrification hurts all those involved, physically and mentally; locals suffer while non-locals find it difficult to gain acceptance I place my kinesiological tape on sensitive areas of the body. The tape causes increased blood flow to the area, and by gently stimulating the muscles has an acupuncture-like healing effect. The color of the elastic tape also has a therapeutic effect: cold colors cool the affected area, while warm colors warm it.

Body painting and tattooing are ancient forms of jewelry, a decoration of the body and an indication of the individual's identification with a specific group.