MARTINA DEMPF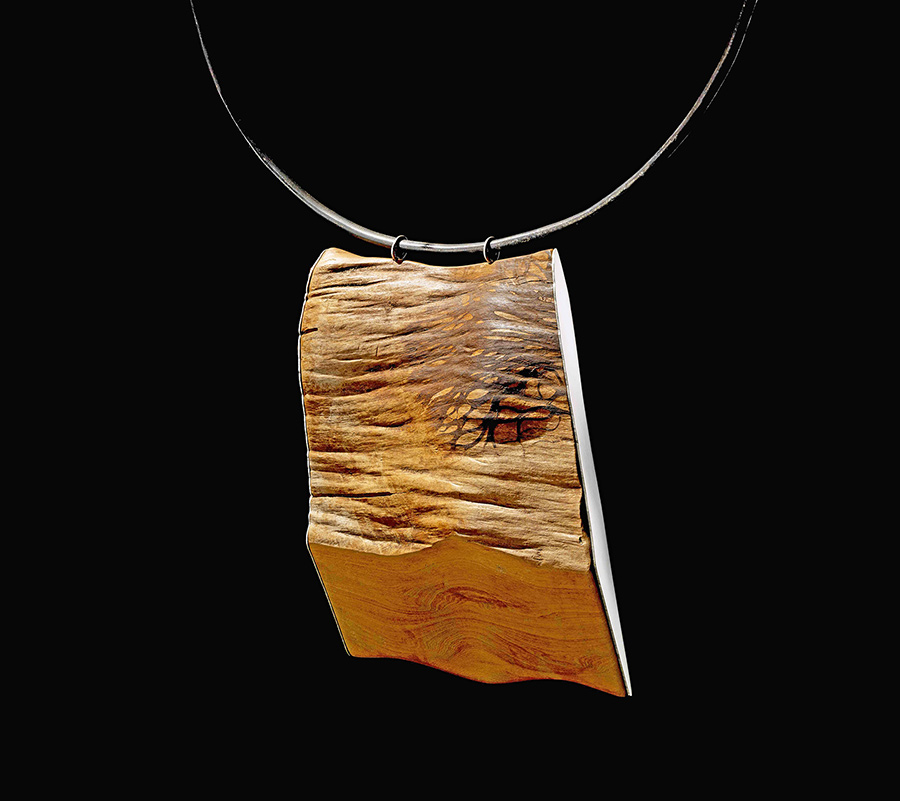 "Wave", pendant, 2015. Silver, eucalyptus wood, iron. Photo: Sebastian Ahlers.
A Jeweler At Work
I am a jewellery artist and a social anthropologist. My creations are inspired by the artistic concepts and narratives of cultures I have explored during my research expeditions and design workshops in Africa, the Middle East and Asia. Correspondingly, my work embodies my personal interpretations of these cultural experiences.

Through my close relationship with cultures of a natural environment, nature, in combination with narrative elements, has become the focus of inspiration to me. I carefully choose the materials I use, making sure they are sustainable and eco-friendly; wood in combination with silver has become my main choice for creating jewellery art objects.