PETR OZYUMENKO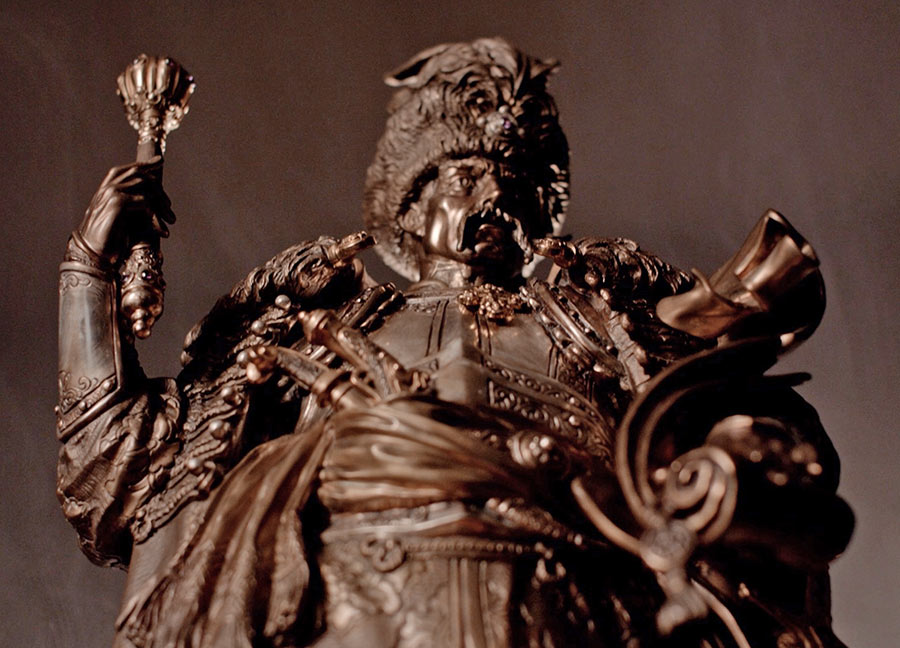 "Hetman" - metal sculpture, 2022. Photo: video still.
Hetman
Petr Ozyumenko's art is inspired by the history of Ukraine.

"Hetman is a political title from Central and Eastern Europe, historically assigned to military commanders., used by the Czechs in Bohemia since the 15th century. It was the title of the second-highest military commander in the Crown of the Kingdom of Poland and the Grand Duchy of Lithuania from the 16th to 18th centuries. The title was also used by Ukrainian Cossacks from the late 16th century. A hetman was the highest military officer in the hetmanates area of Ukraine, the Zaporizhian Host (1649–1764), and the Ukrainian State (1918)."

Source: Wikipedia.