MARTINA DEMPF &
CRISTINA PERERA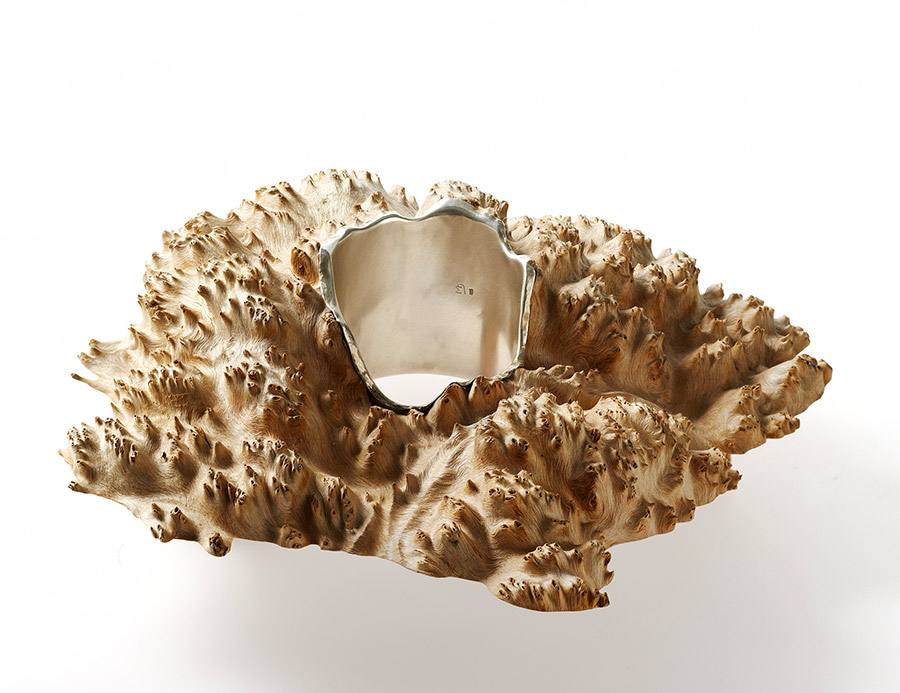 "UFO II", bracelet object, 2007. Silver, Amboina wood. Photo: Sebastian Ahlers.
White Dreams - Space Without Dimensions
The video project by the choreographer and art director Cristina Perera (Brasil) uses surreal imagination to fantasize of a dream world. The dancer, Maia Joseph (Canada), acts in a white space without dimensions using expressive conjectural movements and sculptural moments. She tells the archaic story of humankind, inspired by oversized wooden jewelry objects.

My jewelry objects are presented at Atelier in der Remise Gallery in Berlin and Vicki Sheba Gallery in San Francisco, and are also exhibited periodically in art shows and on internet platforms.