Mor Carolina Berger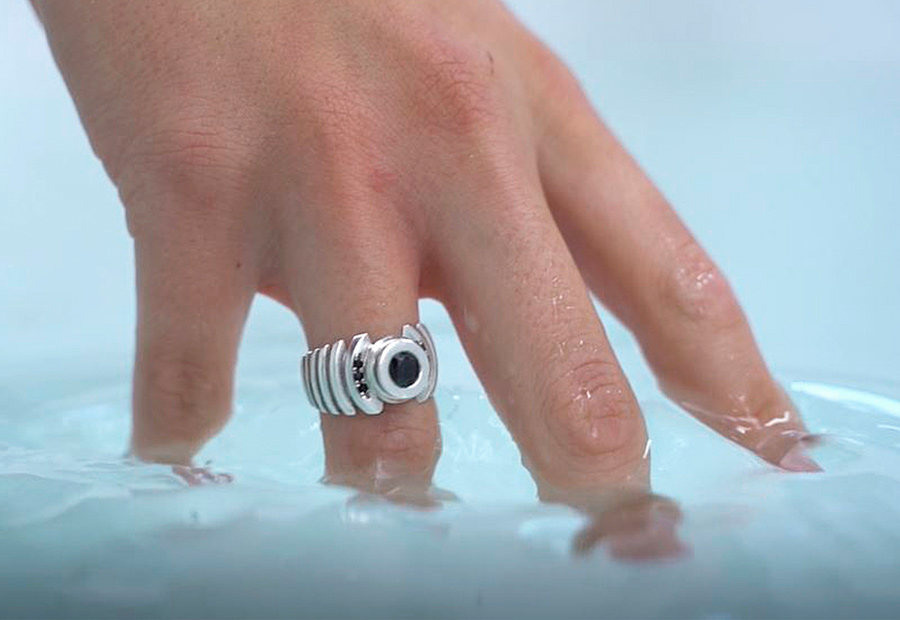 Ripple Ring, 2020. Silver, black cubic zirconia. Photo: Yair Glazer.
Discovery & Exposure
My jewelry maintains a circular movement of concealment, discovery, exposure, and femininity. I tried to express these qualities in the video through a voyeuristic, curious, and feminine point of view that ends with discovery and exposure.

Water is an element that envelops and calms my mind since I can remember. In my design process, water is physically expressed through flowing forms, from soft and continuous movement to actual use of water as part of an object's function.
Another central motif in the story is the element of time. It all revolves around waiting, expecting, and getting lost in a surrealistic space.