Since 2011, the makers of SMCK Magazine, Christoph Ziegler and Loukia Richards - aka ZLR Betriebsimperium - have curated over thirty art exhibitions and events in Germany, Netherlands and Greece, presenting more than three hundred international artists and designers, and combining interdisciplinary exhibition formats with art media, such as jewelry, sculpture, installation, performance and participatory art.

'Schmuck' Jewelry Week Munich, Bayerischer Kunstgewerbeverein Munich, Bauhaus Foundation Dessau, Grassimesse Leipzig, Federal Environment Agency Dessau, Weltraum Gallery Munich, Künstlerdorf Schöppingen Foundation, Niarchos Foundation Greece, Onassis Library Athens, Altes Museum Berlin, Thikwa Theater Berlin, Openbare Bibliotheek Amsterdam, Florian Trampler Gallery Munich, Faktor Art Space Hamburg. 2020 e.V. Hamburg, Goethe Institut Athen, Sieraad Art Fair Amsterdam, Vilnius Biennial Metallophone were among the institutions and venues that hosted ZLR Betriebsimperium's exhibition, performance, video or educational projects.

SMCK On Reel, the video festival inspired by jewelry and wearable art, is the latest project initiated by SMCK Magazine in 2022. The medium video offers insight into the maker's narrative and enriches the viewer's perception of art and design.

Civilization Rebooted and The Road To Elefsina (>>> open call), two Athens residency-bound exhibition projects, seek inspiration to cure social dystopia, environmental catastrophe and endless war in the teachings of Greek mythology and spirituality.

For more information on our upcoming workshops, residency options and exhibition projects, visit our Open Calls section or our partner site >>> FaveLAB.
---
NOW
CIVILIZATION REBOOTED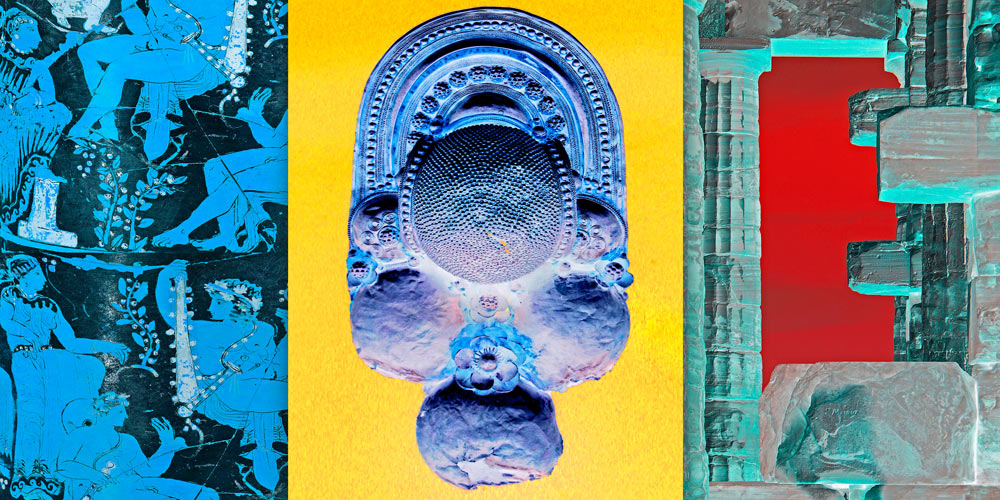 4 December 2023 – 5 January 2024
Exhibition at Π-Artworks Athens

"If our civilization dies in a nuclear accident or war, how will it reemerge?"

With:
BA AN LE, PATRICIA WASNEY, SANDRA WILSON, KHANYA MTHETHWA, BRIDGET CATCHPOLE, MEGAN M. MACKENZIE, LOUKIA RICHARDS, CHRISTOPH ZIEGLER.


Exhibition start: Tuesday, 4 December 2023, 4:00 pm

Opening hours:
Mon – Fri, 10.00 am - 7.00 pm

Π-Artworks
Lekka 30, 10562 Athens (Syntagma)
GREECE


More information soon!

---
PAST