ANNACHIARA ZANI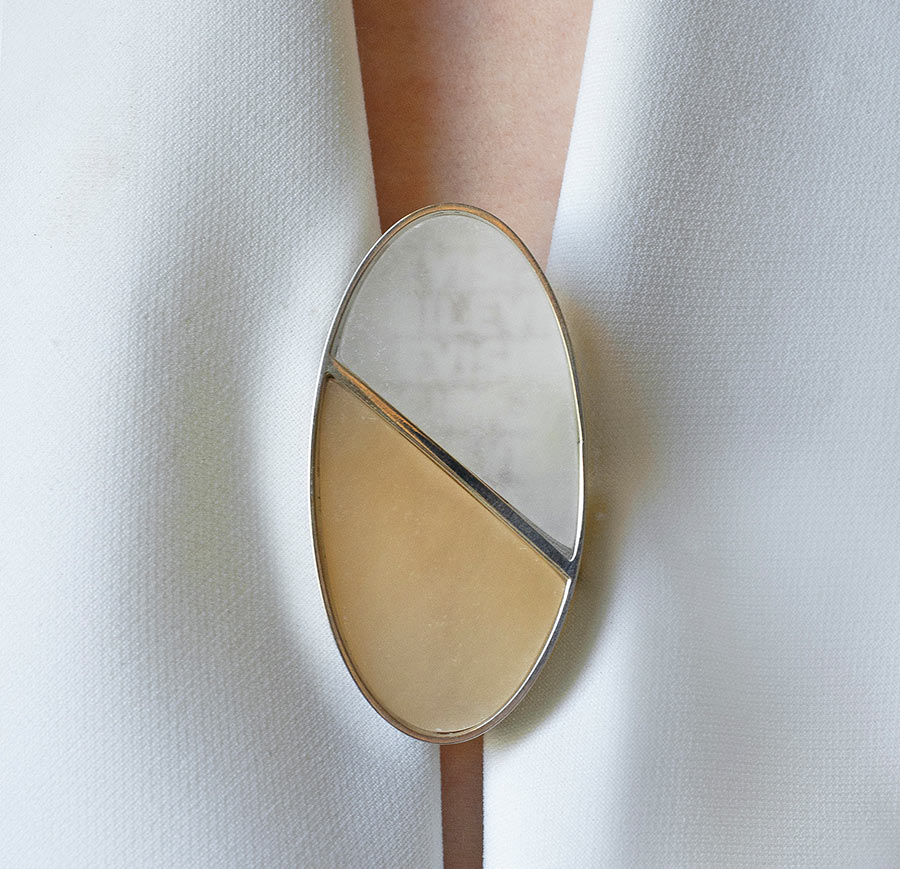 "NOW.HERE.VOID", brooch, 2021. Silver, Volterra Alabaster. Photo: Alessandra Defeudis.
NOW.HERE.VOID
Can the void be materialized?
How can the invisible be made visible?

In the NOW.HERE.VOID jewelry collection light becomes a necessary means to reveal, in a subtle way, that there is something else waiting to be revealed beyond the tangible reality.

Alabaster, a semi-transparent material, becomes the right tool to show that there is something that exists and that we cannot see. When placed against the light, the jewels reveal, behind their elliptical shape, an inscription that reads "VISIBILE".