PELEG MATITYAHU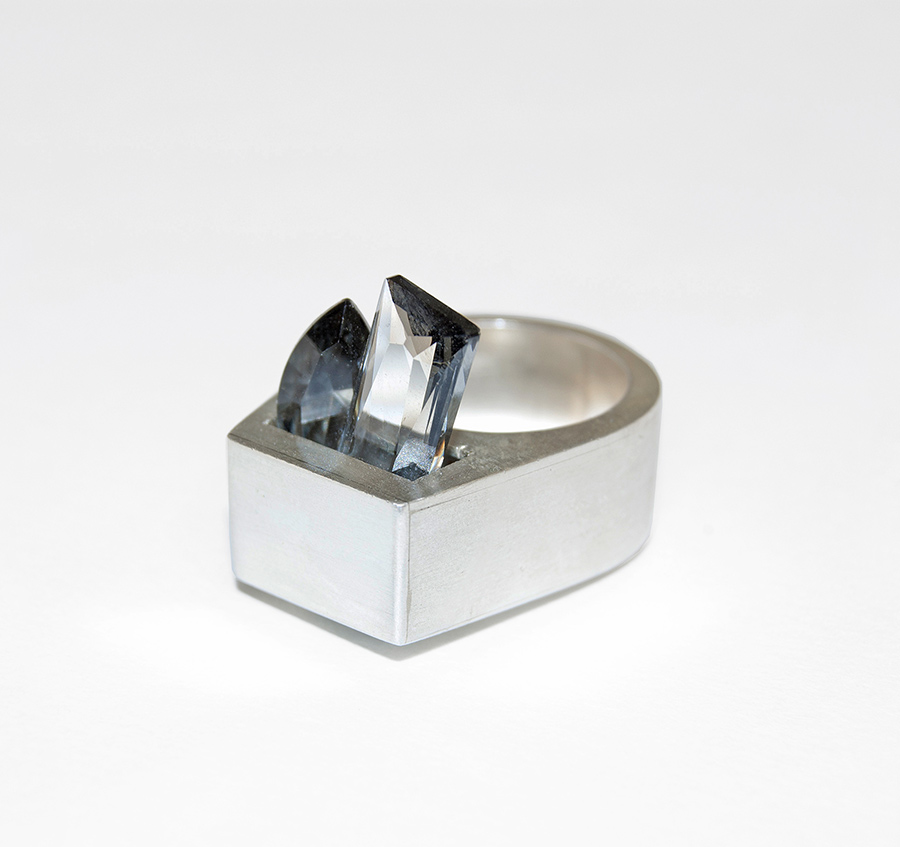 Ring. Swarovski kristal, silver. Photo: P. Matityahu.
Pelcedes
The inspiration for the video was born from the Japanese Zen gardens.
I decided to create a series of short videos whose connecting element was the use of sand to stage the jewelry. The sand hides and reveals my jewelry. In the design process I make sure to stop and look at the material, the texture, and the shape. The pause allows me to understand how the object becomes a jewel.

The goal is to make the viewer stop for a moment and enter the world of mystery where there is movement vs stability, softness vs difficulty, where there is and there is not.