SERGEY ZHERNOV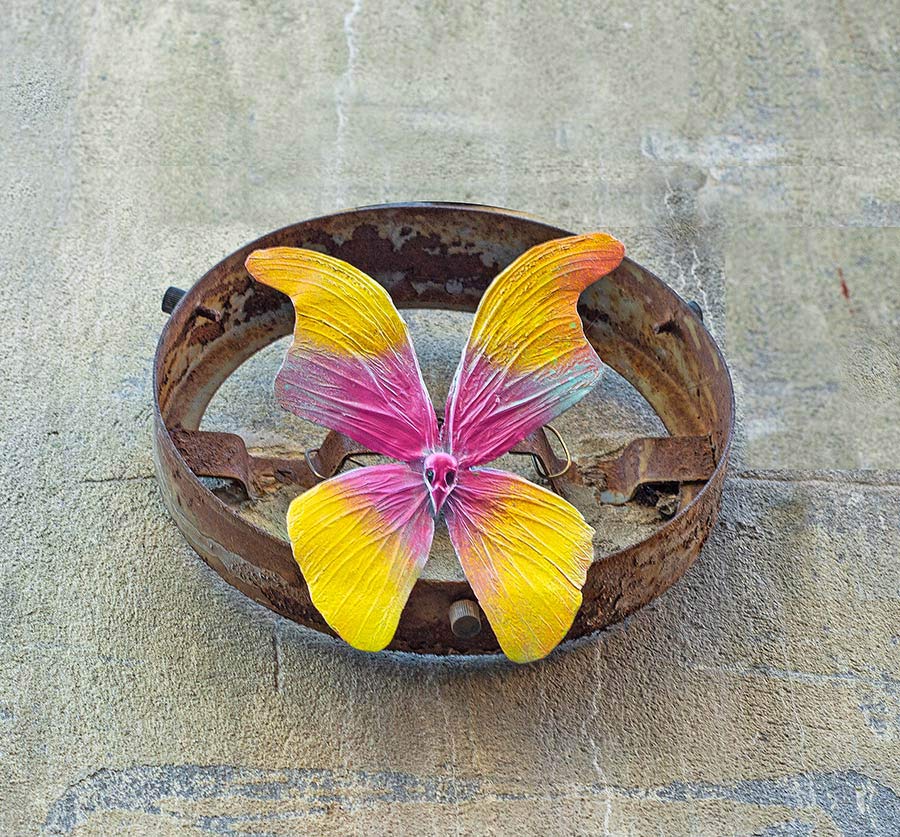 "Butterfly", object, 2020. Copper, spray paint. Photo: Katerina Chulkova.
Metamorphosis
Metamorphosis is the first street art project of the Ukrainian jewelry designer and artist Sergey Zhernov.
The artist fixes the butterflies he made of copper, while spraying paint on historical buildings in Kyiv during the quarantine in March-May 2020. In an allegorical manner, the jewelry author draws the analogy between a butterfly's cycle of life and a potential re-birth and transformation of all humankind after Covid-19 lockdowns.

"The crisis is just the happy end of life of a caterpillar, and the quarantine itself played the role of a chrysalis," Zhernov says.