CAMILLA PREY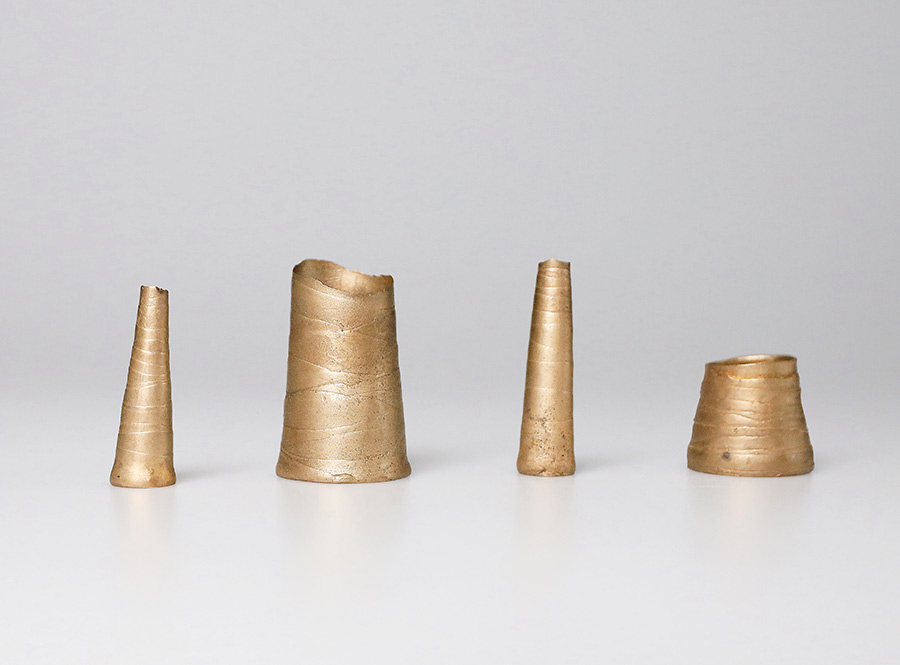 "Sediments", 2022. Objects, bronze. Photo: Camilla Prey.
WACHSEN (GROWING)
This work is about how you visualize how humans experience time. I believe that the only way to get closer to our core, our soul, is through methods that are similar with nature's creative procedure.
Can you measure time, as you experience it?
Can we keep track of time the same way the earth does?

Sediments of individual human experience.
Repeating the same gesture, and growing.
Exteriorizing what is inside us.
Time makes sediments out of my skin.

Layers build bridges.
Infinite passages to space.