GRASSI MUSEUM LEIPZIG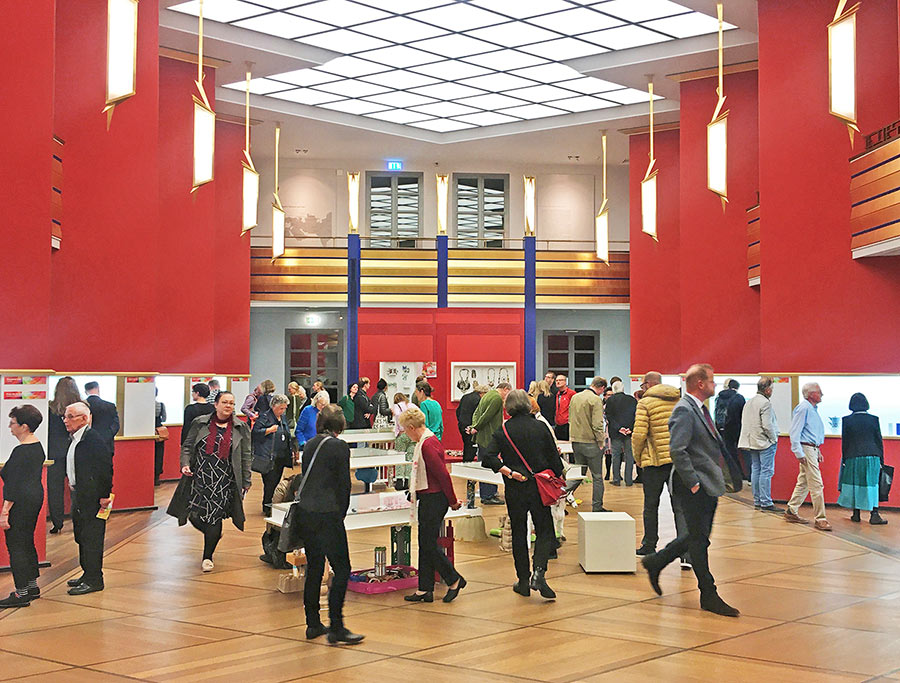 WERT/voll special exhibition at Grassimesse 2019. Photo: Anja Matzker.
Grassi Art, Craft and Design Fair
The Grassimesse handicrafts fair was established there in 1920 and, after a long pause, reopened its doors to the public in the late 1990s.

Unlike many crafts or jewelry 'weeks,' which are mainly profit-oriented, Grassimesse remains non-commercial. It dedicates its passion and energy to providing for the needs of the approximately 120 artists who participate each year and contributes to the revival of the crafts.