PUREUN CULRURE FOUNDATION (II)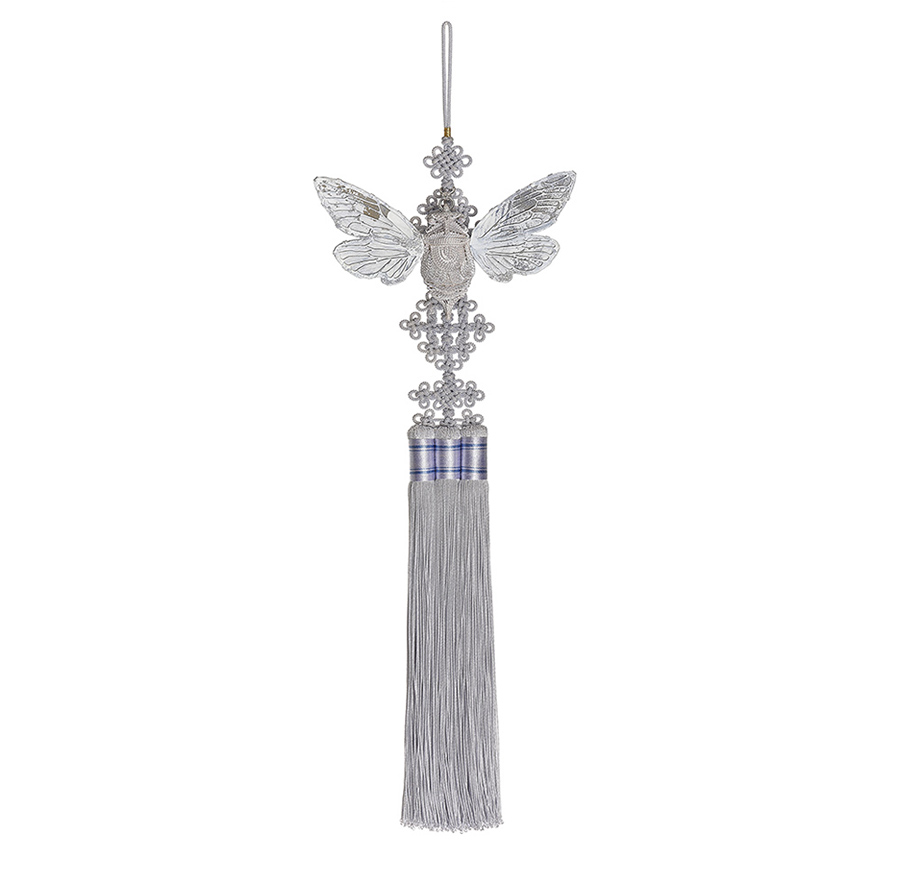 Jongseok Lim, "Cicada I, pendant, 2021. Silver, ottchil, silk thread.
Yeonliji: Two Becoming One (Exhibition 2021)
The exhibition Yeonliji: Two Becoming One presents contemporary jewelry under the theme of conjoining contrasting components such as man vs woman, tradition vs contemporary, and ceremonies like weddings vs daily life. The exhibition introduces the reinterpreted traditional Norigae (female clothing ornament) and Garakji (rings) and explores how contemporary jewelry can pervade daily lives and be more approachable.

Yeonliji is a phenomenon where the trunks or branches of two distinct trees grow together. It often symbolizes a happily married couple. Marriage is the starting point of two loved ones who promise to spend their lives together. Through marriage, two different people with different backgrounds, personalities and values connect and live in harmony like Yeonliji.