AKADEMIE FÜR GESTALTUNG MÜNCHEN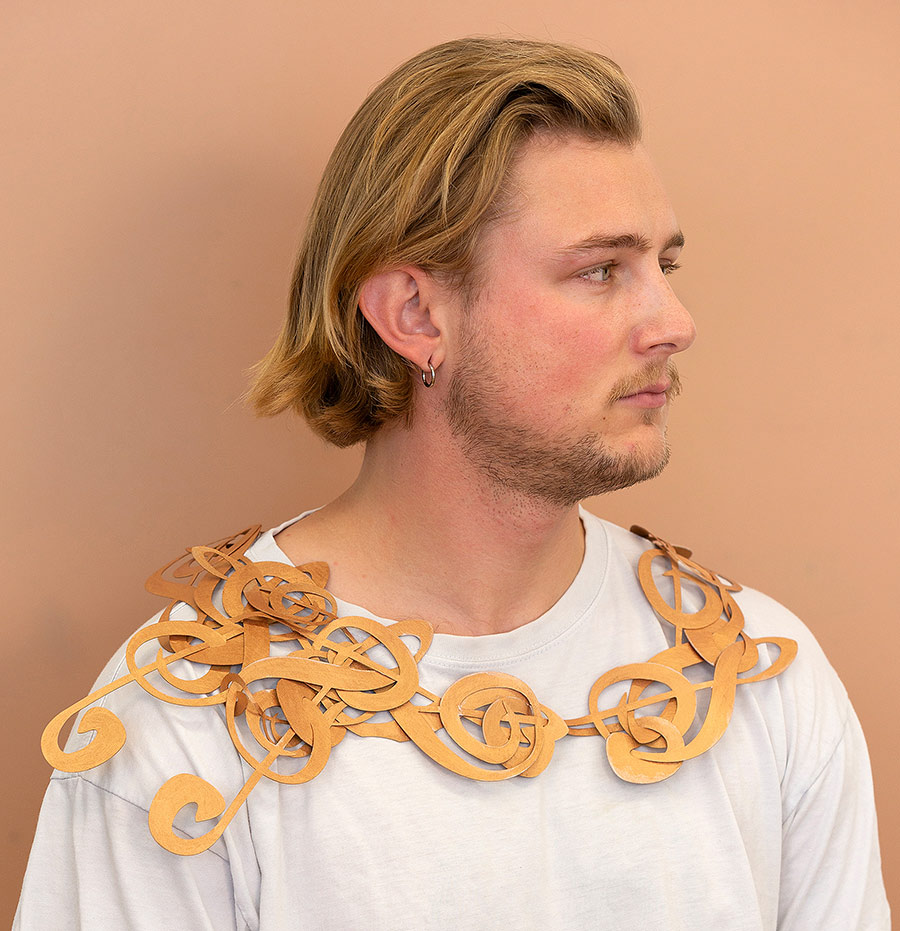 Ferdinand Blumenau wearing violin clef necklace. Photo: Eva Jünger.
Hand- und Stimmwerk
Akademie für Gestaltung/ Academy for Design is part of the Bavarian Chamber for the Crafts and its mission is to educate and train students in various crafts disciplines.

Last year, on Akademie für Gestaltung's 35th anniversary, the institution had a fruitful cooperation with the Opera Studio of the Bayerische Staatsoper (Opera-House Munich), titled Hand- und Stimmwerk. Jewelry students designed and made jewelry for young opera singers who played various roles. Despite coronavirus restrictions, the project was staged in November 2021.