CAROLINA MELO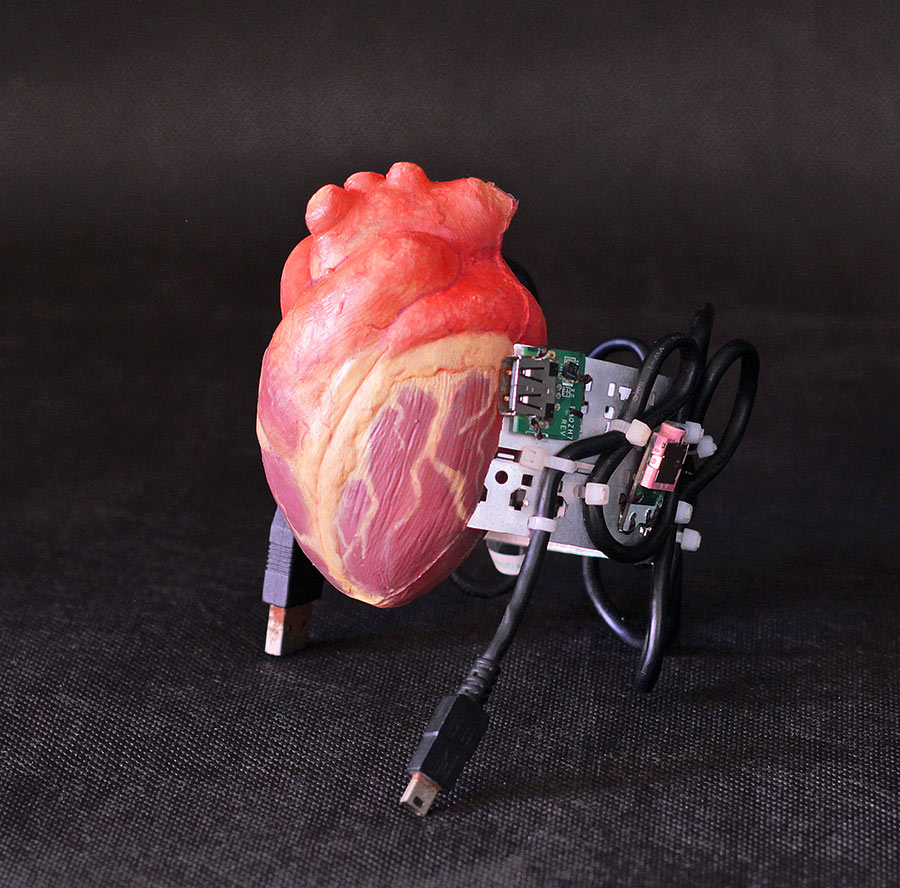 "Isolated Heart", bracelet. Latex and e-waste. Photo: C Melo.
Invencionices
The video project took place during the pandemic when I lived almost every aspect of my life in the same room.

Waking up, eating, working, eating, resting, working, eating, resting, sleeping. In this cycle of repetition, I was confronted with the dichotomy of the constancy of limited activities and the total inconstancy of feelings created by these unsettling circumstances: fear, sadness, anguish, pain, longing, anger, and grief.
I felt pain in my flesh, my stomach, my head, my heart, my spine, and my eyes. My body, which had resisted the pandemic reality for as long as it could, succumbed to the forces of the circumstance.

I created a video that explores this environment.