MAYA MAY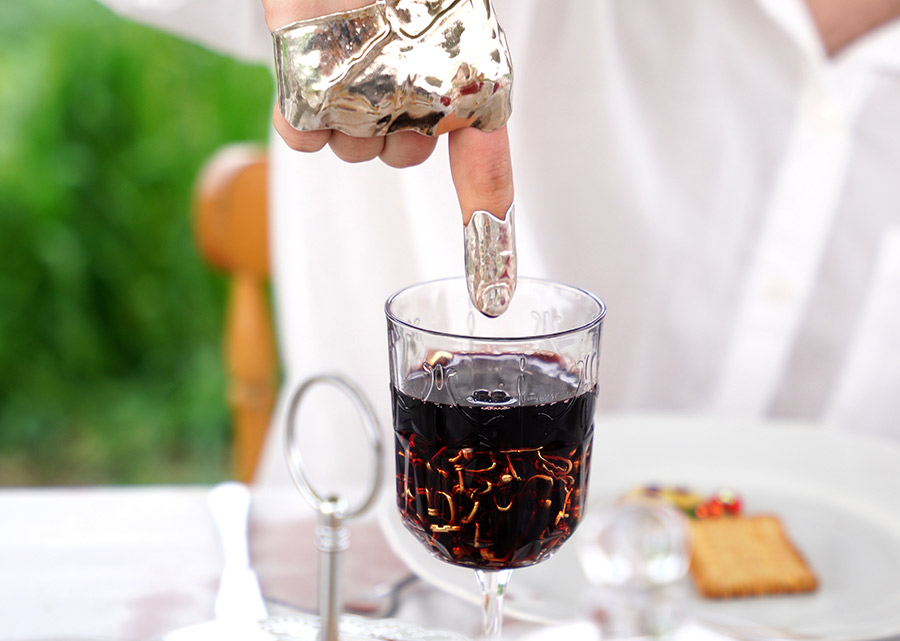 "Jewelry meal" - video still.
Jewelry Meal
Most of my ideas are inspired by the kitchen, my childhood, my space, which I combine with my own world and Arabic traditions.
Through this video I wanted to express the way I live my life. Everything is big, exaggerated, and rich. For me, life is a celebration. A celebration of materialistic creation, passion, and color.

I approach everything I do in life with a similar attitude – with generosity and abundance. I invite you to fall with me into my "Alice's hole", into my own wonderland.