SERGEY ZHERNOV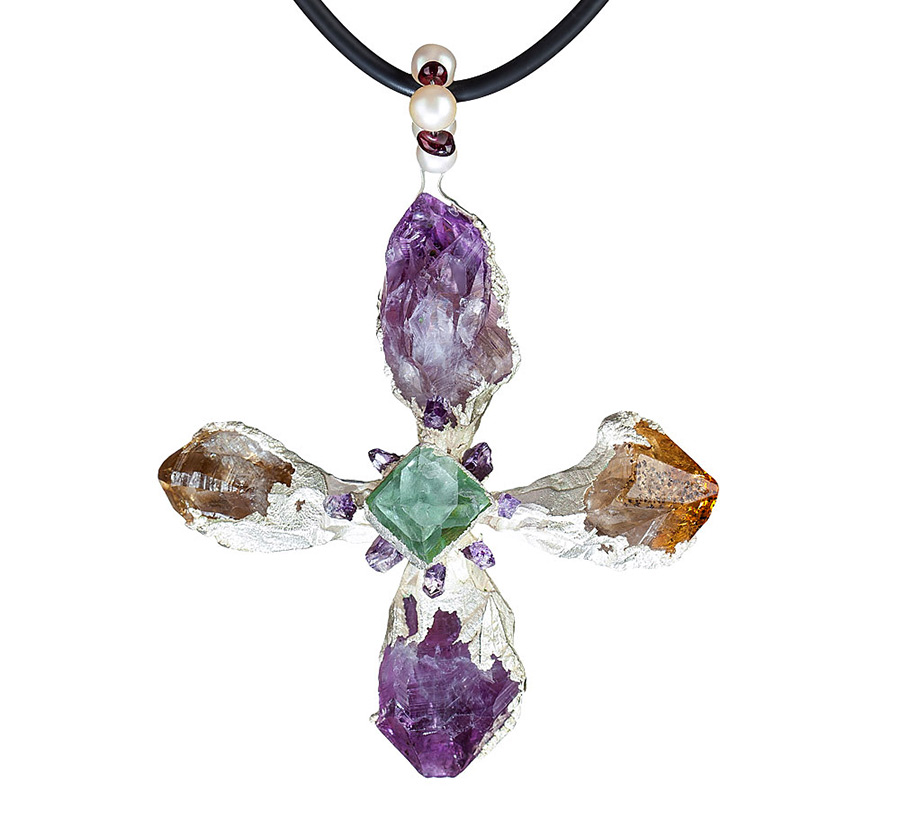 Amethyst & citrine cross, pendant. Photo: S. Zhernov.
I MADE IT TO ZURICH
My dear followers and all who watching this,
I'd love to greet U and send U out a sign of peace
Now listen:
@sergey_zhernov — that's my name,
I'm an artist from Kyiv, the capital of Ukraine.
Glory to the heroes! — that's the truth,
But this time it's not about what side U or I choose,
Now It's all about what kind of person really is U.

Ok, look:
Time goes fast so U got to be quick.
"FLYING DRAGON" — that's how I call the trick.
I made it to Zurich, Switzerland, so now I just have to stick,
Stick to my grind with my art and my money on my mind.

Art is money. U know what I mean?

I came up from the bottom, 
With the skills I learned from my father
And just my vision and faith in God
That He got my back even when I ain't trying to follow the right path.
Nevertheless,
I went through tough times and tons of stress;
I struggled to make a living, I done did my best;
I built up a brand by really working out my ass.
Check out, for instance, these blings on my chest —
Fine works of art. One-of-a-kind? — Yes!
Now U see how much the boy is blessed...

Ok, u know,
I just wanna keep on going.
I see the stars in the sky glowing,
Hell yea, I wanna go global,
But for that I have to ball hard.
Artifactory is the brand — I'm Andy Warhol.
Yea, It's my time, yea, it's dark time
And I just hope the war is over
As soon is possible,
I'm about to reach my goals regardless the obstacles.
My intention is to share my blessings
With the world by directly addressing
Those bright souls out there,
Those who pay attention and care,
I'm down with y'all forever I swear,
Holla back!
Holla atcha boy...

P.S.
Take care everybody, wish U all the best.
No sickness, no worries, no stress.
In this time of a global struggle,
In this time of a total trouble.
The sh*t we all involved in
With food crisis and extreme warming,
Guess no one need additional warnings.
We need to stay focused,
Keep the target in the scope and
Cooperate,
Keeping each other's back
Hell yea, just like that.