MARILENA KARAGKIOZI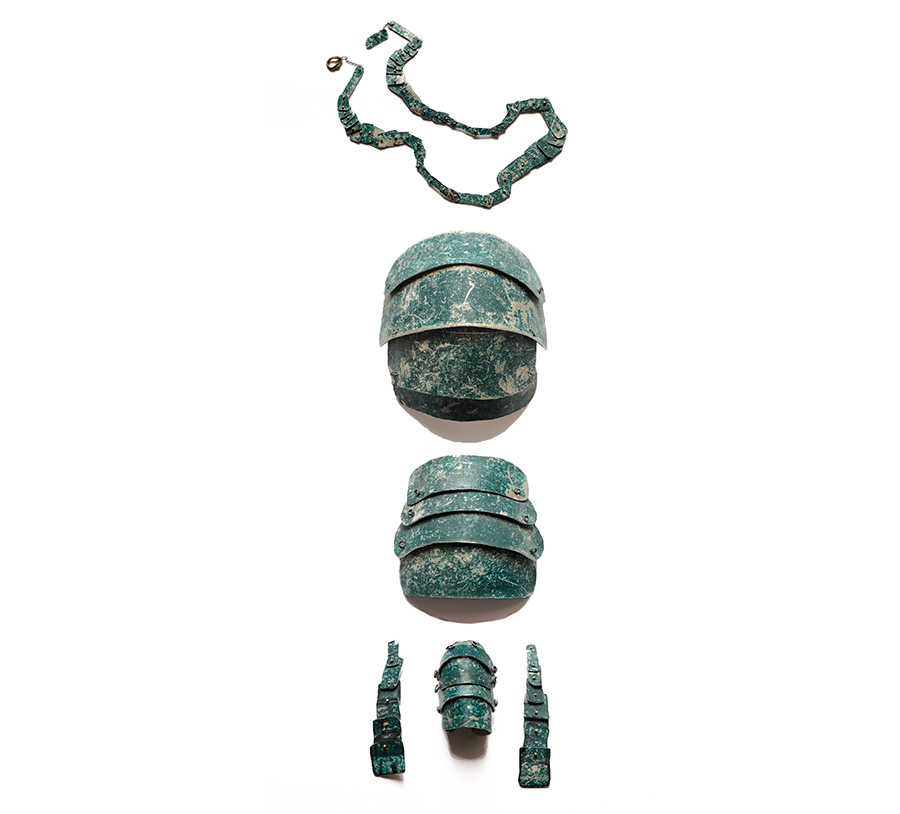 "A Poor Man's Armor" - video still.
A Poor Man's Armor
A Poor Man's Armor is an ongoing project of talismanic jewelry and wearable objects made from (supposedly) non-precious materials: a rusted bicycle chain, a faux leather jacket, aluminum, found wood and rope, homemade paper and plaster, burlap, an old street sign.

One piece standing alone cannot be armor. Only when the individual parts lean on each other can they become an impenetrable piece of defensive weaponry. In this unity, remnants of ordinary material become sturdy yet flexible. Safe.