XIAO CHEN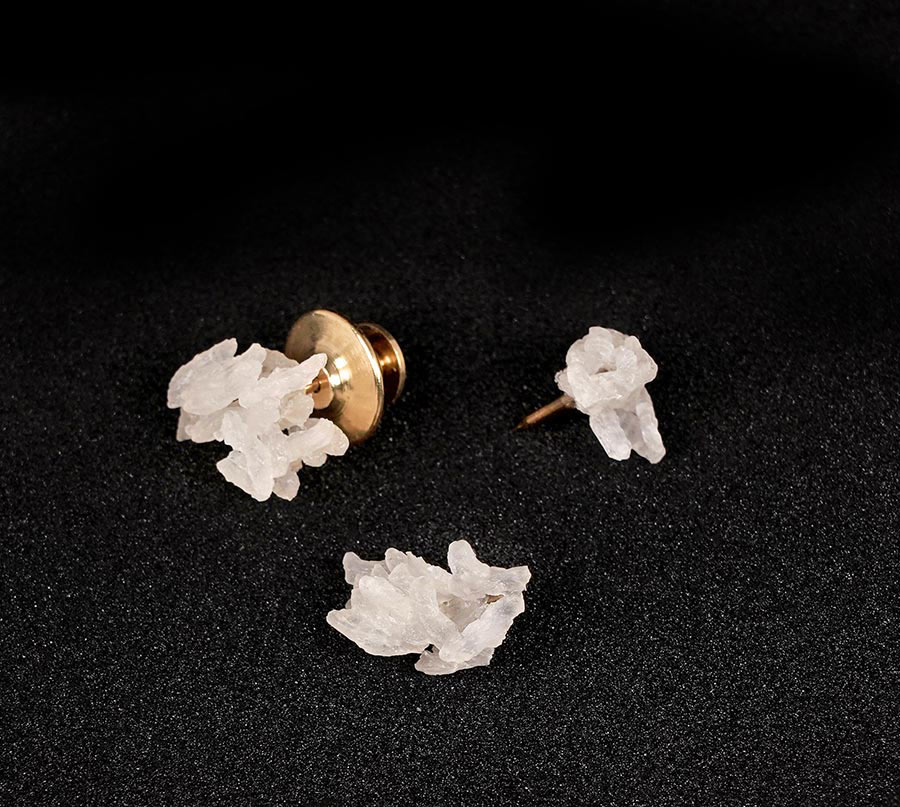 "Riz", brooch, 2019. Rice, brass. Photo: Pierre Hilpert.
RIZ
My jewelry becomes a means to bring art into everyday life.
In childhood, we used metaphorical stories, mythology, folk tales, and jokes to explain the truth. Today, all over the world, hypocrisy has its way.
Ads, the media, and corporations make everything seem wonderful. The contrast between these two worlds, the one of my childhood with its layered complexity and of today, superficial and devoid of depth, makes me doubt and reflect on life.

My education and life experiences are the inspiration for my work.