TRICIA WASNEY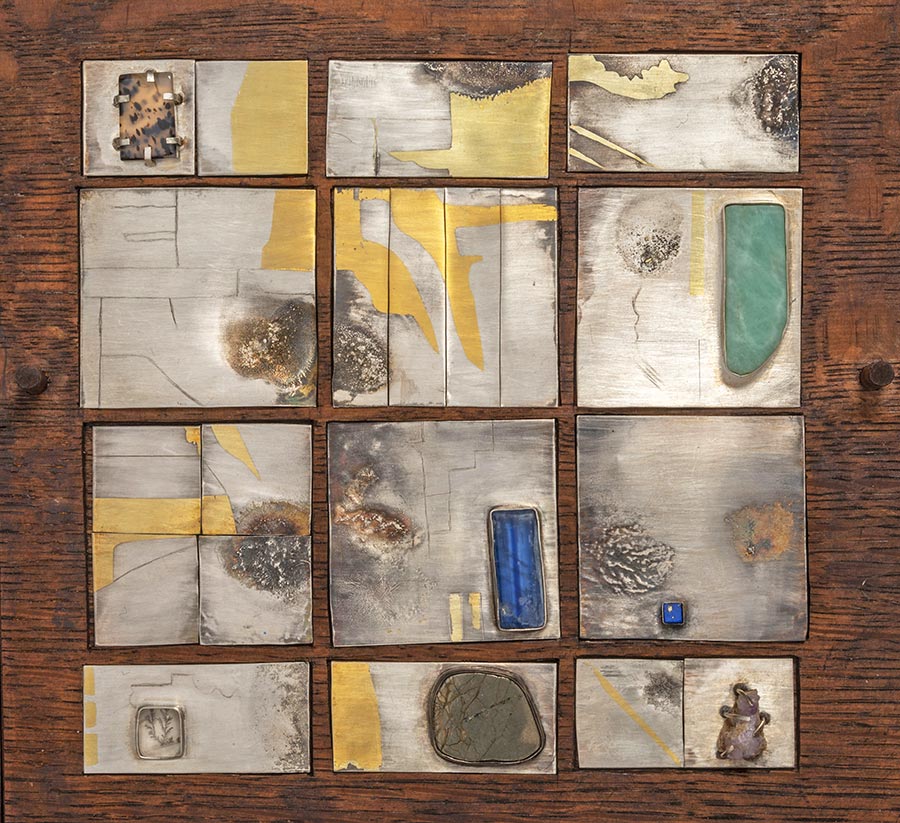 "Township 13 (Map)". Wooden box with silver, gold foil, various stones, brass, felted wool, steel pins. Photo by Ernest P. Mayer.
Township 13
Township 13 represents a portion of an air photograph of farm and quarry land near Garson, Manitoba, Canada. Using air photos, I re-imagined a portion of a township map in sterling silver and other materials. The area includes the small farm my grandparents worked when they emigrated from Eastern Europe in 1904.

Arranged on a grid resulting from the sectional land survey, Township 13 reveals how existing geological features ignore the divisions. The work is a 6 inch by 6 inch map housed in a custom-made box that is also sixteen wearable jewelry pieces.