KHANYA MTHETHWA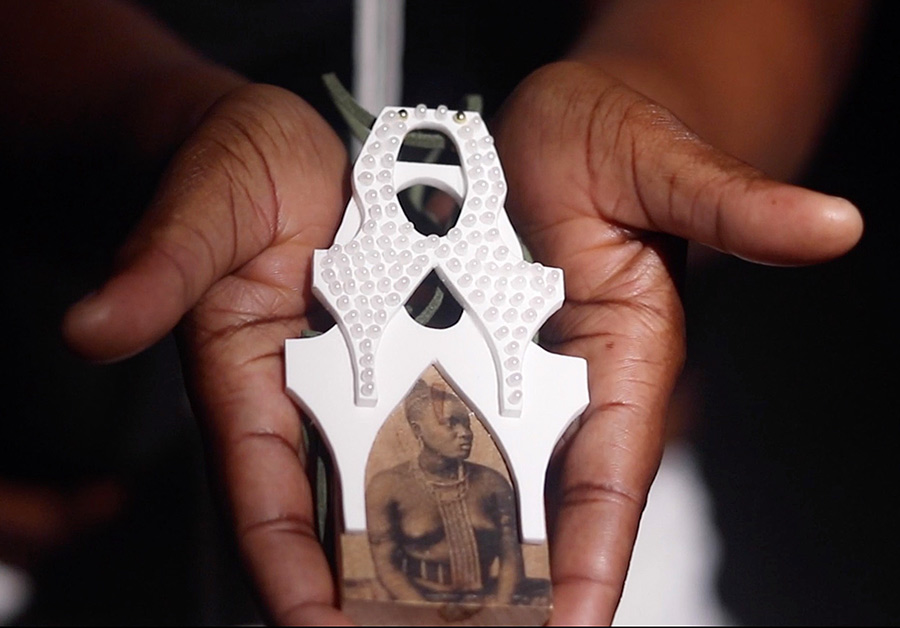 "Echoes of the Past" - video still.
Echoes of the Past
Unveil the hidden treasure of the Zulu culture: Isifociya. Crafted from imizi grass, this sacred belt is worn by the bride during the traditional wedding ceremony, umgaco. It symbolizes divine protection, safeguarding the family's destiny.
As night falls, the bride places isifociya beneath her sleeping stool, a sacred communion with the spiritual realm. Ukhalo, the waist, is revered as the dwelling place of the soul and tied by women to embrace its sacredness. Isifociya becomes the guardian of the womb, birthing future generations.

Discover the power of prayer, the resilience of women, and the captivating tale woven within Isifociya's threads, shaping the destiny of the Zulu heritage.