HAGAR BAR-LEV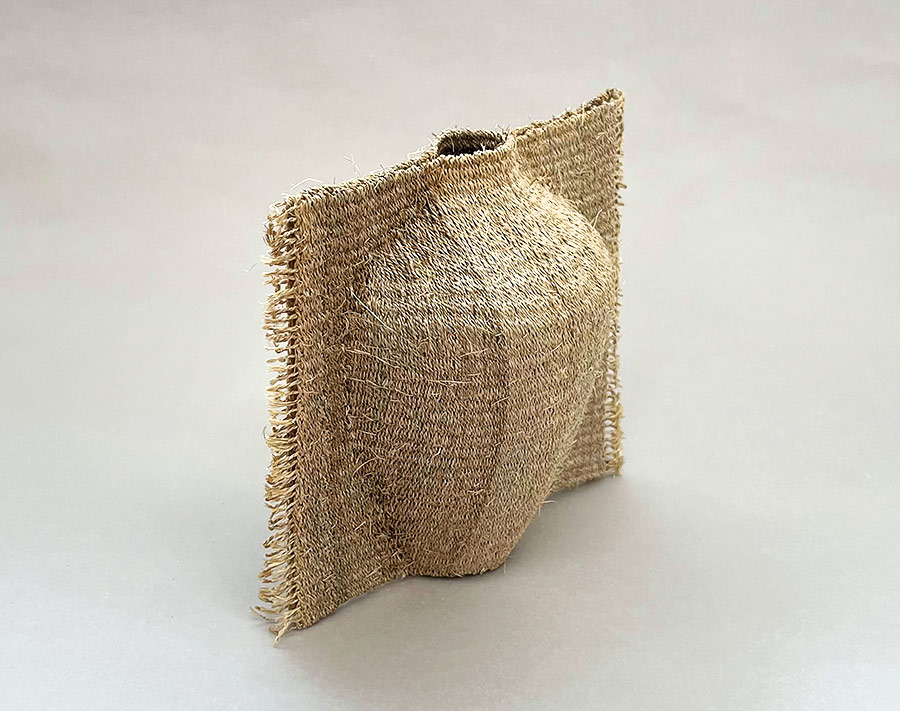 "Ancient Present" - object, 2023. Banana fiber. Photo: Hagar Ber-Lev.
Reemerge
The essence of Reemerge is referring back to the basics - natural rhythm, simplicity of raw materials and qualities of gentle manipulations. In this short movie I'm creating an opportunity to sink into the enchanting world of nature and materials - by observing fne details, close view and listening to sounds. In a stressful time and conflict culture I am offering a moment of experience of the inherent rhythm of raw materials and craft.

Since I remember myself I am fascinated by the magic of nature and it is the main source for my creative processes and designs.